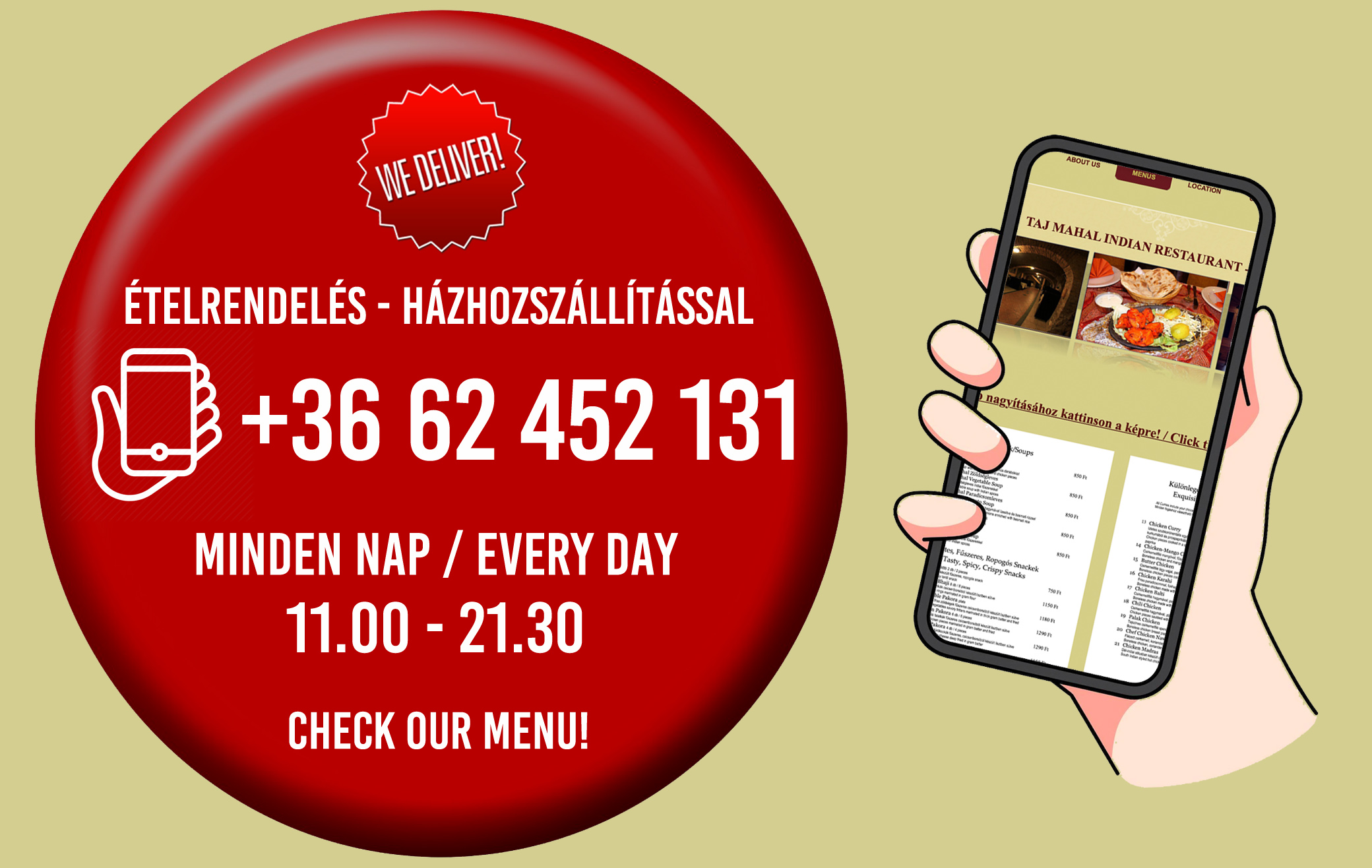 Nyitvatartás /Restaurant hours
Hétfő / Monday - Vasárnap / Sunday 11:00 - 22:00
Köszöntjük Önöket hagyományos indiai éttermünkben,
a TAJ MAHALBAN.
Tekintsék meg különleges étel és italválasztékunkat. Exotikus, szubkontinentális ízeket hoztunk Magyarországra, ízletes, kitűnő húsételeket és pompás vegetáriánus fogásokat. Mint a világ hetedik csodája, reméljük éttermünk is életre szóló élményt fog nyújtani Önöknek. Célunk vendégeink tökéletes kiszolgálása, ezért szívesen fogadunk minden észrevételt és tanácsot, amivel szolgáltatásainkat tovább javíthatjuk. Reméljük látogatásuk a TAJ MAHAL étteremben örömükre szolgál és emlékezetes marad.
---
We invite you to experience our tantalizing menu and authentic Indian atmosphere at the TAJ MAHAL Restaurant. We bring exotic subcontinental flavors to Hungary, with an assortment of delectable dishes including exquisite meat dishes and splendid vegetarian meals.
Just like the seventh wonder of the world, our restaurant will leave an everlasting impression on You. Since the satisfaction of customers is our ultimate goal, we wlcome any commets or suggestions that You may have to improve the quality of Your dining experience. We hope Your visit to the TAJ MAHAL has been gratifying and memorable.